New burial right fees in Cornwall set at £500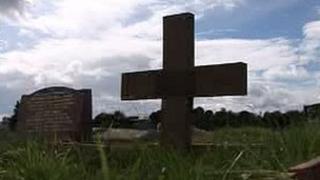 A new fee of £500 is to be set for burial rights in Cornwall, the county's unitary authority says.
Cornwall Council is introducing a new single rate for across the county because four areas under six former districts charged different rates.
An exclusive right of burial (ERB) was to be set at £750 from April until funeral directors and councillors raised concerns over the price.
The new £500 fee would apply from August, the council said.
The right's owner can say who can be buried, or have ashes scattered or buried, in a grave.
The right also means a headstone or memorial can be erected on a grave.
The ERB period was due to be cut from 99 years to 30. It would now be cut to 50 years, the council said.
The unitary authority took control of the work of the former county council and the six districts in 2009.