Redruth celebrates inventor William Murdoch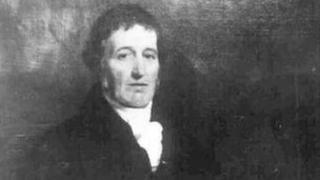 Thousands of people have taken part in celebrations in a west Cornwall town to remember its most famous citizen, inventor William Murdoch.
Murdoch Day in Redruth included music, stalls, live entertainment and parades.
In 1792 William Murdoch succeeded in lighting his house and office in Cross Street, Redruth, by piped coal gas.
Murdoch Day working party chairman Barbara Ellenbrook said it was "a great opportunity for people to see what Redruth has to offer".
Ms Ellenbrook said the highlight was a procession of students through the town.