Camborne church to be LED lit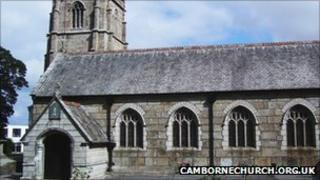 A church in west Cornwall has converted entirely to LED lights.
Camborne Parish Church spent £10,000 of grant funding and donations in the new lighting system which it hopes will reduce future bills.
Rector Mike Firbank said the lights use "about 10% of the electricity of normal lights and last for about 25 years."
He said: "They are far better than the halogen lights we've been using to date, which are hot and next to wood is also a health and safety risk."
Last year the church installed solar panels on the roof of the Cecil Norman building in the graveyard.