Cornwall Council gets more time for incinerator road decision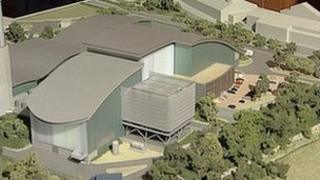 Cornwall Council has been given extra time to decide whether to spend £3.5m for access to a planned incinerator.
It had been facing a deadline of 28 June to buy the road to the £117m St Denis incinerator because an option to purchase it would have run out.
It now has until 31 July after landowners Imerys agreed to extend the option to buy it.
It means that it does not have to make a decision until after a Court of Appeal ruling in July.
Plans for the incinerator are being reconsidered by the court after campaigners against it appealed against the government's decision to approve it.
In 2006, Sita UK signed a 30-year-contract with the then Cornwall County Council to handle waste.
It came up with the plans for the incinerator, which it said would also generate enough electricity to supply 21,000 homes.