Fowey Estuary Boat Watch extends to full length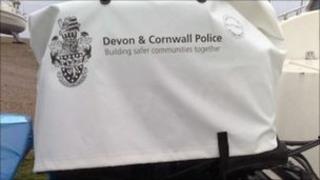 The whole of the Fowey Estuary is to be included in the police Boat Watch scheme.
The Mixtow and Bodinnick Boat Watch is the final part of the estuary to get the service.
The scheme which aims to prevent boat owners from becoming victims of marine crime started on Sunday.
Boat Watch is similar to Neighbourhood Watch and enables police to send messages to mariners who provide "extra eyes on the river bank".
The scheme is run by rural neighbourhood policing teams with volunteers who liaise with local harbour masters and boat owners' associations and carry out routine patrols.
The force said stolen outboard motors can fetch up to £10,000, but the police use theft prevention kits which include special marking equipment and a cover to help boat owners protect their engines.