Cornish appeal for Romanian orphanages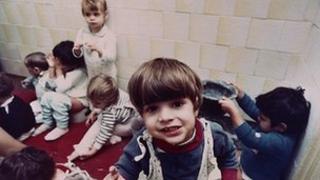 A Cornish octogenarian who has just returned from Romania, has launched a new appeal to help the country's orphanages.
Jean Baker from Truro has been raising money for the orphans for more than 20 years.
The trip was Ms Baker's first to the country, but she says very little has changed in the last two decades.
The 84-year-old campaigner has been working with the White Cross Mission to provide help for the orphans.
Broken equipment
The Mission first went to the assistance of children locked away in a mental institution in Romania in January 1991.
Ms Baker said conditions in 2012 have not greatly improved.
"We went down to the basement and to our horror there was a laundry full of dirty wet bedding and clothing and a big sink of washing to be done by hand," she said.
"In another room there were six industrial washing machines that had been put in about 12 years ago. Only two were working. The other four were broken but there was no money to replace them."
Ms Baker has now launched a campaign to raise money to fix the broken washing machines.
She said: "It just seemed to me that it was so dreadful those machines were broken. I want to raise enough money for at least one of those industrial washing machines. One of those costs roughly £1,500."
Ms Baker hopes to raise the funds by September when the White Mission is planning a further visit to Romania.