Discount store creates 70 new jobs in Cornwall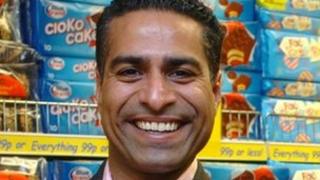 Two new '99p' stores are to open in Cornwall this summer, creating 70 new jobs.
The first ever Cornish branch of the discount store will open in the north Cornwall town of Launceston on 25 July.
Later in the summer a second store will open in St Austell, with each store creating 35 new jobs.
The Launceston shop, in the former Peacocks store, will be the 196th UK branch of the company which began in 2001 in London.
Previously the nearest 99p Stores to Cornwall were in Plymstock and Paignton in Devon.
The boss of the chain, Hussein Lalani, said: "We are delighted to be expanding into Cornwall. The new Launceston branch will be one of many in the county."
Nationwide the company is aiming to create 3,000 UK jobs.