Cornish Mencap branch 'facing closure'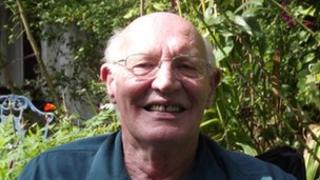 Cornwall's branch of the charity Mencap is facing closure because the members of its committee are standing down, its retiring chairman has said.
Reg Broad said the five committee members of the East Cornwall Mencap Society, which covers the entire county, were retiring for reasons of health, time and family.
He said it could continue if new volunteers came forward.
A meeting of the branch is to be held in September to discuss its future.
Mr Broad, who lives in St Austell, has been involved with the Mencap Society since he moved to Cornwall about 40 years ago with his then two-year-old son who has Down's syndrome.
Society 'mothballing'
Mr Broad said he had to leave because he could not continue to carry out the work "at the level I have done".
"It's costing me my health too much," he said.
During his time with the branch, Mr Broad helped expose what the authorities described as "widespread institutional abuse" at Budock Hospital, near Falmouth.
It led to the closure of the hospital and national changes in the care of those with learning disabilities.
He said such work required a shared workload among all the members of the branch.
"We need more bodies. If we get those, then we can continue to function," he said.
He added that there was "chance, albeit a very slim chance", that the branch could carry on.
He said: "There still is time for people to come forward.
"Things such as mothballing the society until such times as it can be picked up again, those are options that can be discussed."
An extraordinary meeting of the branch is due to be held at the Blantyre Centre in St Austell on 21 September.
The community regional manager for Mencap, Pam Johnson, said she hoped volunteers would come forward before or at the meeting before the branch was wound up.
But she added that there were other services in the county that people could use.
She said: "Mencap itself provides support services, and there are other organisations who provide advocacy.
"They may not be as active as East Cornwall Mencap, but we do have that base to work from."