Sarah Newton becomes Conservative deputy chairman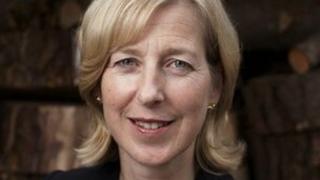 A Cornish MP been appointed deputy chairman of the Conservative Party.
Truro and Falmouth's Sarah Newton will be working with Grant Shapps, who has replaced Baroness Warsi as chairman.
Ms Newton, 51, who was elected in 2010, said the appointment was "an honour" and her constituents would "continue to be my first priority".
She added she hoped her new role would "allow me to make sure that their [constituents'] voices are heard louder and clearer than ever before."