Serco makes two out-of-hours doctors pledge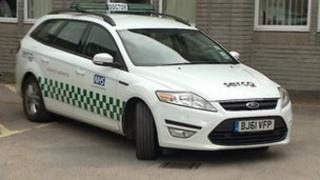 Bosses at Cornwall's out-of-hours doctors service have pledged to have at least two doctors on call.
One GP was on call for about 500,000 people across the county on 29 May when one GP was ill, it has emerged.
Serco, which has apologised to NHS managers, said that night it had other suitably qualified staff covering the area and reaching patients within the national standards.
The NHS said it was confident the service was safe.
Falsified records
It was revealed in a national newspaper that only one doctor was on call on 29 May.
Serco, which has run the service since 2006, responded that there were five clinical and medical staff including nurses and emergency care practitioners and the GP, each one in a car, covering Cornwall.
They were only required to make a total of eight house calls that night between midnight and 08:00 and all patients were seen well within the national standards.
A Serco spokesman said: "The patients of Cornwall were safe."
Cornwall and Isles of Scilly Primary Care Trust (PCT) said: "We know there have been issues over staffing but Serco is recruiting more doctors and we have an agreement with them that there will never be fewer than two doctors on call.
"We believe the service is safe and we are working with Serco to keep it that way."
Serco also apologised to the NHS in September after it emerged that 252 of 107,000 call out records between January and June 2012 were wrong, some deliberately falsified to meet targets.
It followed an investigation by the Care Quality Commission (CQC).
The PCT will now carry out independent validation of Serco's report.