Ofsted returns to Scilly's Five Islands School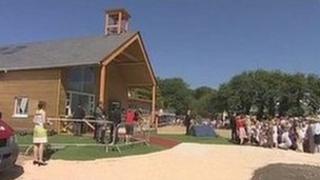 School inspectors are returning to the Isles of Scilly's Five Islands School, two weeks since their last visit.
Headmaster Bruce Wilby was suspended over allegations about financial irregularities which he has denied.
Inspectors Ofsted said return visits happen "from time to time" and inspectors would be gathering "further evidence to complete that inspection".
It declined to comment on reports that Chief Inspector of Schools Sir Michael Wilshaw blocked the report.
Auditors from neighbouring Cornwall Council are also preparing a report into the alleged irregularities.
The school on the island of St Mary's has about 270 pupils aged from three to 16.