Cornish obstetrics and gynaecology consultant in 'serious incident'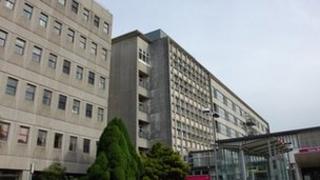 An unnamed obstetrics and gynaecology consultant has had his or her practice restricted following a "serious incident", health officials say.
The incident happened recently and concerns were raised by staff, Royal Cornwall Hospitals Trust (RCHT) trust medical director Paul Upton said.
The consultant, whom the trust said it would not name, was still an employee he said.
"Patient safety is our top priority," said Dr Upton.
"We will not compromise on the quality of care we provide," he said.
The trust said the consultant was not seeing patients.
It added that there "were no difficulties meeting demand and patients can attend as normal".