Cornwall Council privatisation 'middle way agreed'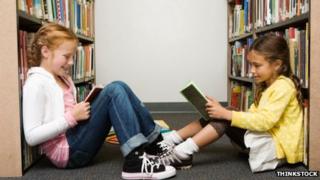 Cornwall councillors have voted in favour of a "middle-way option" for the future sharing of some council services.
They rejected a full deal with telecoms firm BT to part privatise services, including benefit payments.
Members have also voted against leaving all services in-house.
A third deal, known as BT light, which leaves customer-facing services such as libraries under council control was agreed.
In a report to the full council, members were warned that leaving services run by the council could lead to a £100m shortfall because of cuts in central government funding.
The option approved by councillors - called SP 2 - means BT taking over about £13m of council services and makes savings of 18%, the council was told.
'Reduced provision'
The Conservative-Independent controlled authority has an annual budget of £1.2bn.
It means that libraries, benefits and council tax collection; procurement, which is the buying of services and goods; One Stop Shops, which offer advice on council services; would continue to be run by the council.
Services that would be outsourced to BT include information technology, Telecare and Telehealth, payroll and employment support, invoice processing and document management.
The report said it was "more acceptable to members" but did not deliver the same amount of savings and the creation of 1,000 jobs which a full deal with BT would have delivered.
It also warned it "may mean reduced levels of provision in the future" on council services such as libraries where there had already been cuts.
Council leader Jim Currie said: "It's what the members want. They have had a full day of hammering it out and have given all their opinions.
"They have given a substantial majority which makes it easy for me as chairman of the Cabinet to take it forward."