No leader appointed in Isles of Scilly chief inquiry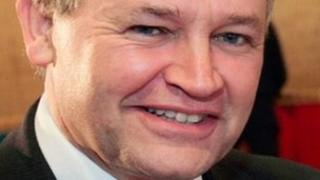 An inquiry into the behaviour of the suspended chief executive of the Council of the Isles of Scilly still has no overseer, the BBC understands.
Philip Hygate was suspended over allegations relating to "employment issues". He denies any wrongdoing.
The council and Mr Hygate had asked for Local Government Minister Eric Pickles to appoint an independent investigator. One needs to be appointed by 2 January.
Mr Pickles' department said it would "reply shortly" to the request.
Mr Hygate was suspended on full pay, after a meeting of the council's Policy and Resources Committee on 30 October.
The council said his suspension did not "constitute disciplinary action" and the allegations warranted independent investigation.
Mr Pickles was asked by both sides to intervene because neither was able to agree on an independent investigator.
When a council chief is suspended, the law says everything has to be resolved within eight weeks, which is reached on 2 January.
The only person who can extend such a deadline is an independent investigator.
If no investigator is appointed by 2 January and an extension made, Mr Hygate can return to work.
The Local Government Department said it had "received correspondence from the Isles of Scilly and would reply shortly".
Mr Hygate has declined to comment further.