Neville Dunn murderer Brian Harrison's appeal dismissed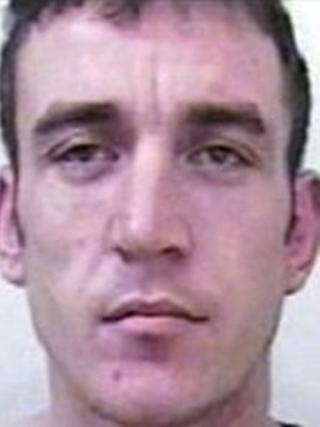 A man jailed for killing a man who died two years after he attacked him has lost an appeal against his conviction.
Brian Harrison, 31, was jailed for life in March for murdering Neville Dunn and told he would serve at least 16 years.
Harrison, from Cornwall, had been jailed for causing grievous bodily harm but was tried for murder after Mr Dunn, who was attacked in 2007, died in 2009.
It was only the second time in England someone had been tried for murder after being convicted of a lesser offence.
The murder trial heard Harrison, from Newlyn, kicked 42-year-old Mr Dunn's head "like a footballer", during the attack on 31 December 2007.
'Terrible ordeal'
He had pleaded self-defence and was cleared of attempted murder in 2008 but convicted of intentionally causing grievous bodily harm and sentenced to a minimum of six years in jail.
After Mr Dunn died in October 2009, Harrison was later tried and convicted of murder following the Law Reform Act of 1996 which abolished the "year and a day rule".
This stated that a death was not murder if it occurred more than a year and a day after the act alleged to have caused it.
After the Court of Appeal dismissed his case, Det Con Gail Windsor, of Devon and Cornwall Police, said: "The assault on Mr Dunn was a violent and premeditated crime and it is clear that his death was a direct result of the injuries sustained in the attack."
In March, Truro Crown Court was told Harrison carried out the attack because he wrongly believed Mr Dunn had raped his partner.
Det Con Windsor said: "For the past five years, Mr Dunn's family has suffered a terrible ordeal but the dismissal of this appeal will hopefully finally provide closure and help them move on with their lives."