Police launch campaign after road death rise in the South West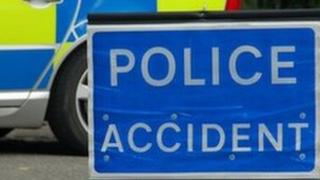 The number of fatal or serious collisions in Cornwall and Devon has increased by 6% over a 12-month period.
Devon and Cornwall Police said there were 554 in 2012, 33 more than in 2011.
The force has now launched Operation Vortex, which will see more marked and unmarked police cars patrolling accident hotspots.
Inspector Richard Pryce said: "The advice is simple - drive within the speed limit and according to the conditions."
Driver distractions
The police believe more than 60% of fatal or serious collisions are caused by factors that can be eliminated such as excessive speed, alcohol use or using a mobile phone.
Mr Pryce added: "The most common distraction for drivers is their mobile.
"Making a call or sending a quick text can be lethal when driving, let alone using social media.
"Don't be tempted to use your phone at the wheel for any purpose - switch your phone off before you drive."