Launceston Hospital reopening after legionella work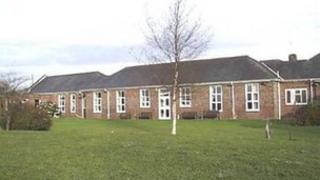 A community hospital forced to close following the discovery of the legionella bacteria is to reopen later.
The bacteria that cause Legionnaires' disease were found during routine water testing at the 20-bed Launceston Hospital in Cornwall in February.
Peninsula Community Health (PCH) said the boiler had been replaced and the water system disinfected and updated.
There are also new sinks, taps and flooring in some areas of the hospital.
Legionella is found in some natural and artificial water systems.
Legionnaires' disease is a bacterial condition which causes lung infection or pneumonia.