Cornwall care workers to have movements tracked by phone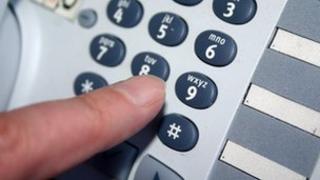 Some care workers are to have their movements tracked by phone in a trial by Cornwall Council.
The council's adult social care service said staff would use phones to check in and record when they arrived and departed from clients' homes.
It said it wanted to ensure people got the care they paid for, and help keep staff safe.
The union Unison said it gave such technology a cautious welcome, but added it had some concerns.
Stuart Roden, from Unison, said a balance was needed to ensure it was not abused.
He said: "If it's used in a positive way, then those out and about would be able to get help and back-up quickly if they need it.
"But people may feel it's Big Brother watching them and feel they're not trusted.
"There could also be the fear that it might be used to discipline them."
It is not known when the scheme will start.
Cornwall Council said it was still in the early stages and a contract had gone out to tender for the electronic monitoring.