South West STI diagnoses more than double England average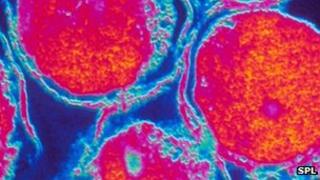 Sexually transmitted infections in Cornwall, Devon and Somerset rose by 11% in 2012, more than double the national average rise in England of 5%.
The counties' cases rose 1,477 from 13,349 cases in 2011 to 14,826 in 2012, according to figures released by Public Health England (PHE).
Under 25-year-olds experienced the highest STI rates, contributing to 61% of all chlamydia in the area.
Figures have also seen a "worrying rise" of 40% in cases of gonorrhoea.
Devon, Cornwall and Somerset PHE centre director Professor Deb Lapthorne said the data suggested people in the area were "continuing to put themselves at risk through unsafe sex".
"These figures remind us that we cannot afford to be complacent as STIs, such as gonorrhoea, continue to rise year on year," she said.
England's chief medical officer, Dame Sally Davies, said: "We have seen a worrying rise in cases of drug-resistant gonorrhoea over the last decade.
"Antimicrobial resistance to common drugs will increasingly threaten our ability to tackle infections, and the Health Protection Agency's work is vital to addressing this threat."
Chlamydia remained the most commonly diagnosed STI but high diagnoses of genital warts and genital herpes were also reported.
Prof Lapthorne said individuals could significantly reduce their risk of catching or passing on an STI by "always using a condom when having sex with casual and new partners".