Camelford water poisoning: Unreserved government apology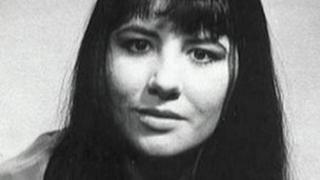 The government has apologised to people in Cornwall affected by the Camelford water poisoning in 1988.
When 20 tonnes of aluminium sulphate were tipped into the wrong tank at Lowermoor treatment works it contaminated the water to 20,000 homes.
Health Minister Anna Soubry and Environment Minister Richard Benyon said they apologised "unreservedly" on the government's behalf.
Local MP Dan Rogerson said the apology was welcome but 25 years late.
Apology 'meaningless'
The Liberal Democrat MP has been seeking an official apology with former MP Lord Taylor since the incident.
However, the widower of a woman whose death was "very possibly" linked to the poisoning, said the apology was "meaningless".
Carole Cross, who died in 2004 aged 59, was living in the area at the time and a post-mortem examination found abnormally high levels of aluminium in her brain.
At her inquest last year, West Somerset Coroner Michael Rose said there was a "very real possibility" the water poisoning contributed to her death but "only a slight possibility" it caused it.
A report - published in April by the Lowermoor subgroup of the Committee on Toxicity (CoT) of Chemicals in Food, Consumer Products and the Environment - said the incident was "unlikely" to have caused long-term health effects.
Mrs Cross's husband Dr Doug Cross, who is a forensic scientist, told BBC News he considered the government's apology "inadequate" and "meaningless", claiming the CoT report was a "total stitch-up".
He was part of the Lowermoor CoT, but resigned in October last year, refusing to be associated with the proposed final report, which he claimed largely ignored expert analysis on the dangers of aluminium.
In a letter to Mr Rogerson, the ministers said the water poisoning incident had been "unprecedented" and the then South West Water Authority had been "slow" to recognise what had gone wrong and take appropriate action.
The letter also said there had been a "manifest failure to give prompt appropriate advice and information to affected consumers, local journalists and government officials" and that lack of communication resulted in a wider loss of public confidence.
The ministers concluded: "In light of the findings of the various investigations into the Lowermoor water incident we, on behalf of government, unreservedly apologise to your constituents."
Mr Rogerson said the apology "should have come immediately from ministers responsible in the Conservative government at the time".
"Instead, for 25 years we've seen hedging and buck-passing," he added.
"It's very welcome that at last ministers in this coalition government are prepared to admit that their departments share responsibility for this appalling incident.
"Now we have official clarity that mistakes were made, residents in and around Lowermoor have a right to know who made those mistakes and why."
Lord Tyler, the former Lib Dem MP for the area, said: "There was an appalling betrayal of the public interest, which cannot be dismissed or denied by those involved."
'Possible cover-up'
The water poisoning happened when the chemical, which is used to treat cloudy water, went straight into the main water supply.
People in the area at the time reported a range of health issues, including stomach cramps, rashes, and diarrhoea.
Despite the apology, Mr Rogerson has called for Devon and Cornwall Police to heed a request from the coroner in 2007 to reopen an investigation into the possibility of a cover-up.
Dr Cross backed the call for a police investigation, but has also called for a ministerial inquiry.
"They should find no door closed in establishing whether and how a cover-up happened," Mr Rogerson said.
"I do welcome the apology, but I'm not drawing a line in the sand yet by any means... what I would say is that hopefully we're inching closer to the truth."
Devon and Cornwall Police said in a statement: "Devon and Cornwall Police await a formal request [for an investigation] and any decision on this matter would be taken at that time."