St Ives MP Andrew George vows to fight bank 'misconduct'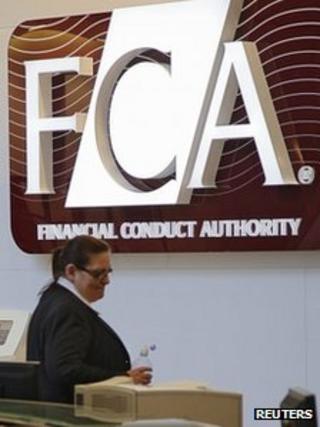 A Cornish MP has said he will try to help local businesses who claim they have been damaged by the misconduct of some High Street banks.
Andrew George, the Liberal Democrat MP for St Ives, said tighter financial regulation was needed to stop what he described as "exploitative practices".
The firms claim they were mis-sold interest rate swap agreements (IRSAs).
Mr George said he had written to the chancellor to "demand that banks deliver full and immediate redress".
Tens of thousands of small to medium-sized businesses across the UK are thought to be affected by the IRSAs, which were designed to insure borrowers against interest rate rises, but have resulted in huge penalties because of the recent record low interest rates.
Earlier this month, the Financial Conduct Authority (FCA) said it could fine banks that mis-sold complex loan insurance products.
Mr George said any company going out of business because of a bank's misconduct was "an unnecessary loss to the local economy".
Colin Phillips, a former shop owner in St Ives, said he lost his business in October because the complexities of the loan had not been fully explained to him.
He said the Clydesdale Bank sold his business without his knowledge.
"I was the owner of Coaster Cream Tea Shop up until the 16 October 2013 - and I found out from the person who had bought the property directly from the bank that I was no longer the owner," he said.
The Clydesdale Bank said the Financial Ombudsman had twice investigated Mr Phillips' complaint and had found in the bank's favour.
'Duped and misled'
However, in a statement the bank said it had reviewed the case again and contacted him "to set out how we plan to take this matter forward".
The statement added: "We are hopeful that we will be able to resolve this matter with him in the next few weeks."
Mr George said he was shocked and appalled at the way companies had been "duped and misled", and while some had "somehow heroically survived" some had been less fortunate.
"Others fought hard but have sadly had to throw in the towel with the consequence of debts, bankruptcy, loss of jobs and business from our local communities.
"I have again written to the chancellor to demand that banks deliver full and immediate redress to the many businesses damaged by bank misconduct."