Hospitals company closes board meetings to public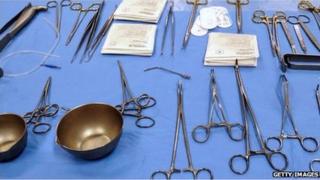 The company responsible for running Cornwall's cottage hospitals will no longer hold its board meetings in public, it has confirmed.
Peninsula Community Health (PCH), which took over management of 14 hospitals from the NHS in 2011, is setting up a "community interest forum" instead.
It said the meetings were badly attended by the public and the new forum would work more effectively.
Critics said they were disappointed by the change.
The head of human resources at PCH, Jacqui Kessell, said: "Our intention is to use the forum because it's about improving engagement.
"We don't think that happens in a public board meeting."
However, a union leader said he was concerned at the move.
Stuart Roden from the union Unison said: "It's public money and if they're spending that money, they should be open and accountable to us all."
PCH also runs minor injuries units and community nursing teams in the county.