Consultation into West Carlcaze eco-town project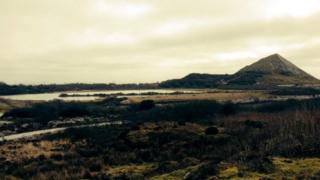 A consultation into proposals for a so-called eco-town near St Austell is to begin in May, Cornwall Council says.
Up to 1,500 homes, space for businesses and a primary school are among the plans for West Carclaze and Baal, near St Austell.
Planning permission is not expected to be applied for until 2015, with work starting later that year if it is approved.
Cornwall Council said infrastructure work was already under way.
'Employment needs'
It is five years since four areas in England were chosen to build such eco-communities.
A larger version of the Cornish scheme for about 5,000 homes around redundant clay pits was put on hold in 2012 by the firm Eco-Bos as a result of the economic climate.
However, last September Cornwall Council was awarded a £1.4m grant to develop a master plan and work on a planning application for the scheme.
Critics have concerns about the size of the proposals, despite the fact they have been cut to 1,500 homes.
Shirley Lean, whose West Carclaze house backs on to clay pits, said: "I think 1,500 is too many. I don't think there's room for them.
"There must be green spaces."
Terry Grove White - assistant head of planning, housing and regeneration at the Liberal Democrat/Independent-led unitary authority - said such concerns were being taken into consideration.
He said: "The thing the community has sent back to us is that if we are going to be doing new housing, there needs to be new infrastructure and employment.
"In the meantime, we've progressed with improvements on the A391. There is also planning consent and a funding in place for a technology park.
"We hope those will progress through the year."
Of the other three English eco-town schemes proposed in 2009, only one has started construction work, at Bicester in Oxfordshire.
The remaining two - Whitehill-Borden in Hampshire and Rackheath near Norwich - are still submitting plans.