Pilot plans to tackle hepatitis C in Cornwall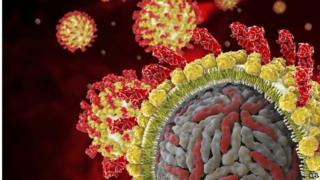 A pilot scheme is under way in Cornwall in a bid to tackle the blood-borne virus, hepatitis C.
About 1,400 people in the county are currently known to have the virus, which affects the liver.
The scheme aims to increase testing and offer more support to get treatment.
Those behind it said Cornwall was chosen because population movement was minimal which would make assessing the success of the scheme much easier.
Hepatitis C is contracted mainly through injecting drugs, but can be caught in other ways involving needles and blood.
About 20,000 people across Devon, Cornwall, Dorset, Somerset and Bristol are known to have the virus, but health staff said it was believed a further 10,000 were unaware they had it.
Three-quarters of those with it go on to develop chronic liver disease, which can lead to permanent liver scarring (cirrhosis) and liver cancer.
Project leader Stuart Smith said the pilot would look increase the amount of testing accessible and offer additional support to access appropriate treatment for people who used drugs or were in recovery.
The project involves national drug and alcohol charity Addaction, the Hepatitis C Trust and local health providers.
Dr Hyder Hussaini, consultant hepatologist at the Royal Cornwall Hospital, said: "By 2015, pills will be available which will last for a course of 12 weeks and have a 90% cure rate."