Falmouth Tall Ships Regatta starts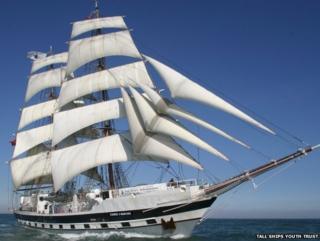 A regatta featuring dozens of vessels and attracting thousands of visitors has started in Cornwall.
Forty-three vessels from around the world are taking part in the Falmouth Tall Ships Regatta.
It is the fifth time the town has hosted the tall ships since they first visited in 1966. In 2008 the event attracted more than 100,000 visitors.
The regatta will run until 31 August with the tall ships leaving Falmouth Bay on Sunday and sailing to London.