Body in sea off Cornwall identified as Dr Nigel Veitch's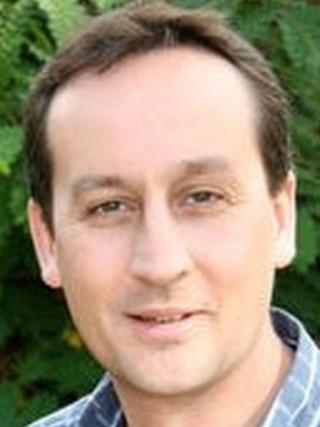 A man's body found floating in the sea off Cornwall has been identified as that of a scientist who worked at Kew Gardens, police said.
Nigel Veitch's body was spotted off St Ives by the crew of a fishing boat on 1 September.
Dr Veitch, 49, from Ascot in Berkshire, has been described by the gardens as an "outstanding scientist".
Police want anyone who saw Dr Veitch in west Cornwall on 31 August or 1 September to get in touch.
'Valued colleague'
Officers are not treating Dr Veitch's death as suspicious.
A spokesperson from the gardens said: "We are deeply saddened by Dr Veitch's death.
"He was a valued colleague and friend to many at the Royal Botanic Gardens, Kew and an outstanding scientist."
On the gardens' website, Dr Veitch is described as a senior phytochemist who joined Kew in 1992.
It said the Oxford University graduate had helped to write a number of publications.