Remembrance services held for drug abuse victims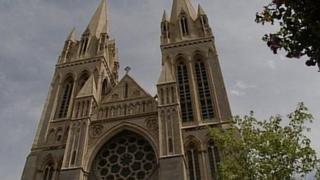 The first services in Devon and Cornwall to remember people who have died following substance misuse have been held.
Organisers said it was not only a memorial service but also to provide support and encouragement to people struggling with addiction.
Bristol and Glasgow have staged similar tributes for 21 years.
The services took place at Truro Cathedral and the Minster Church of St Andrew in Plymouth.
Sid Willett, Cornwall Council's drug related death prevention co-ordinator, said: "We are reaching out to people in Cornwall and beyond who may have experienced a family member, loved one or friend die as a result of substance misuse.
"Everyone is invited to this service, which will poignantly highlight these losses with contributions from those touched by this issue."
Addaction and other agencies had volunteer counsellors and drug treatment workers on hand to talk to people attending the services.