UKIP 'key seat' candidate David Evans removed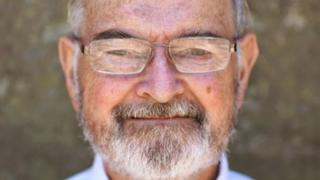 A candidate in one of UKIP's foremost target seats in the next general election has been removed after admitting six animal welfare charges.
The charges against Cornwall farmer David Evans, 71, of Week St Mary, include keeping emaciated sheep.
Evans was chosen to contest Camborne and Redruth, held by Conservative George Eustice with a majority of only 66 votes over the Liberal Democrats.
Evans claimed he told party officials about his court appearance.
He told the BBC he was "disappointed but not surprised" that he had been de-selected by UKIP.
But he said he had had no "official" communication from the party to tell him that he was de-selected and believed he should have been given the chance to give his side of the story.
A UKIP spokesman said: "There is no way he would've been selected if we had known.
"We rely on people's good faith and straightforwardness and we expect people to tell us these things."
Suffering to sheep
Appearing at Bodmin Magistrates' Court on Monday, Evans admitted that between a date unknown and 6 February he failed to dispose of the carcasses of 119 sheep containing specified risk material and in such a manner as to prevent an animal or bird having access to them.
He also admitted on 6 February causing unnecessary suffering to six sheep by failing to address their emaciation and to nine sheep by failing to address lameness.
And he admitted on 12 March he caused unnecessary suffering to a sheep by failing to address emaciation and did not take steps to ensure the welfare of sheep, failing to provide clean, dry bedding.
The case was adjourned until 4 December and Evans was granted unconditional bail.
Evans called the Camborne and Redruth seat a "key winnable seat for the party" after he was selected earlier this month.
And in his blog he said the seat was "one of the best hopes for UKIP" according to votes in last year's local authority elections.