Marazion man says dementia misdiagnosis 'devastating'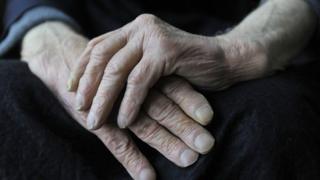 A man who was diagnosed with dementia and then told three years later he did not have the condition has received an apology from an NHS trust.
Leighton Peacock, 71, was given a scan at Treliske, Cornwall in 2011 but as he did not deteriorate in the way expected way he had another scan this year.
Dr Vicky Brown, clinical director for dementia at Cornwall Partnership NHS Foundation Trust, has apologised.
Mr Peacock, from Marazion, said the diagnosis was "devastating".
Dr Brown said the test for dementia was not straightforward.
'Angry and bitter'
"It is fair to say we are not happy when this happens but it is inevitable that sometimes we will be wrong when giving a diagnosis as no process is ever 100% accurate," she said.
Mr Peacock was told by the trust he should prepare for a future with the condition. He said he still can not understand how it happened.
"I do still feel angry and bitter about it and accept that most of the diagnosis is based on behaviour but what I don't understand and still hasn't been explained is why the two scans can be totally different," Mr Peacock said.
His wife Valerie, said the diagnosis had had a "devastating effect" on the family.
She said they had started to make plans to sell the house and scaled down plans for their golden wedding anniversary because she thought he would deteriorate and would not be able to cope.
Mrs Peacock said the diagnosis changed the way she behaved towards her husband, involving her needlessly taking a lot of responsibilities away from him.