Joan Roddam murder case: DNA on blanket 'matched accused'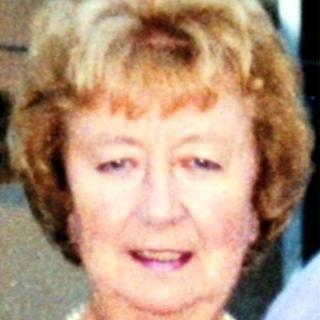 DNA matching a man accused of murdering an elderly woman in her Cornish home was found on a blanket used to wrap her body, a court has heard.
Forensic scientist Hugh Turk said the chances of the DNA matching another man were a billion to one.
Patrick Curran, 38, denies strangling Joan Roddam, 74, at her bungalow in Delabole, in 2003.
Truro Crown Court has been told he murdered Mrs Roddam because she rejected his sexual advances.
The prosecution said the defendant had a sexual interest in woman in their 70s and older and had visited pornographic websites that featured women very much older than him.
Mrs Roddam's body was found wrapped in the blanket under a wheelbarrow in a field behind her house in West Down Road.
Mr Curran, also of West Down Road, lived with his parents at the same address at the time of the killing, the jury has heard.
He was arrested in 2014 when the case was re-examined.
Mr Curran, who is in custody, is being tried in his absence and does not have legal representation.
The trial continues.