Crown Currency Exchange directors deny fraud charges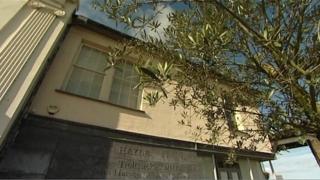 Two ex-directors of a currency exchange firm that collapsed with debts of £20m have denied fraud charges.
Peter Benstead from Penzance, Cornwall, 72 and Edward James from Glastonbury, Somerset, 74, are accused of fraudulent trading and false accounting.
They are on trial at Southwark Crown Court in London, in a case that has taken four years to get to court.
The firm Crown Currency Exchange, based in Hayle, Cornwall, went into administration in October 2010.
Before its collapse with assets of £3m, it was one of the country's largest personal currency exchange businesses and up to 13,000 people are believed to have lost money.
Mr Benstead faces three charges of fraudulent trading, two of false accounting and four counts of theft relating to the firm.
'Paperless' trial
He is also accused of converting criminal property in relation to a luxury home in Penzance.
Mr James also faces two counts of fraudulent trading and two of false accounting.
Established in 2004, Crown Currency enabled individuals and business customers to pre-order foreign exchange at a set price, up to a year in advance.
It provided money in 80 currencies, as well as travellers' cheques and money transfers, sometimes for people to buy property.
Customers were owed amounts ranging from £100 to £100,000.
The jury was sworn in on Tuesday morning for what the Judge Gledhill QC said would be a "virtually paperless trial".
Each juror was then given training to use an iPad to display the documentation, which will form much of the evidence in what is expected to be a long and complicated case.
The trial, which is expected to last at least 11 weeks, continues.