Cornwall hospitals staff asked to take sick pay cut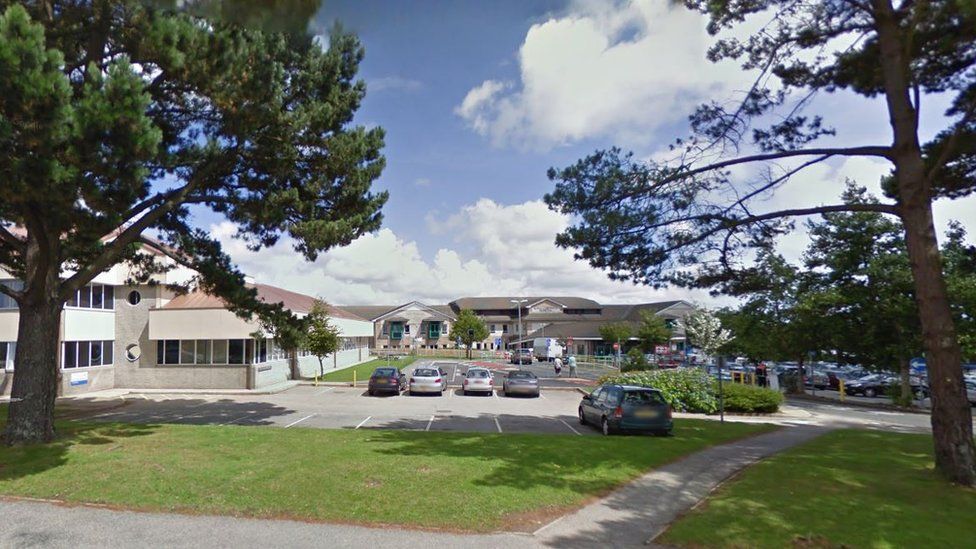 Hospital cleaners and caterers have been handed letters asking them to sign contracts that will stop pay for the first three days of sickness absence.
Mitie, which took over the Cornwall hospitals contract in October 2014, said in the letters "current sick pay costs are unsustainable".
Sick pay cost Mitie £1.2m in its first eight months compared with £280,000 by the NHS in the previous financial year.
Unions say the change risks sick people coming into work.
Started on 1 October 2014
The contract was awarded by Royal Cornwall Hospitals Trust (RCHT)
It is worth £90m over seven years for three hospitals in Truro, Penzance and Hayle
Mitie took over 485 staff from NHS
The letters sent to almost 500 staff ask them to consent to the changes.
"We have consulted on the business case for this change and we do accept that this is a significant change to your current sick pay entitlement; however the current sick pay costs are unsustainable," says the letter.
"We have consulted collectively and individually with both you as an employee but also with your trade union representative as appropriate.
"During the consultation period, which ended on the 19th August, we were pleased to note that many of you were in support of our proposal and understood the reasons for us having to review the current sick pay entitlements. We have therefore decided to proceed with our proposed changes."
Staff currently get six months full pay and six months half pay before being paid statutory sick pay
This will be changed to two months full pay and two months half pay before statutory sick pay
Any absence between 1-3 days will be classed as waiting days in line with statutory sick pay and therefore unpaid
Stuart Roden of the union Unison said: "Some will sign but we think the majority will reject it.
"We are anticipating that Mitie will then dismiss everyone and offer to re-engage them on new conditions.
"Our view is that it will impact on patient safety because staff will be reluctant to take time off sick.
"It is not ethically right."
Erika Lockhart, Mitie executive affairs director, said: "Whilst we are disappointed to make this change, it is necessary to do in order to deliver savings to the Trust, which are ultimately reinvested elsewhere or support any budgetary constraints they may have.
"The new terms and conditions relating to sick pay on this contract are being brought more in line with that of a private sector employer."
Related Internet Links
The BBC is not responsible for the content of external sites.