Scrapping of Truro bus lane costs £60,000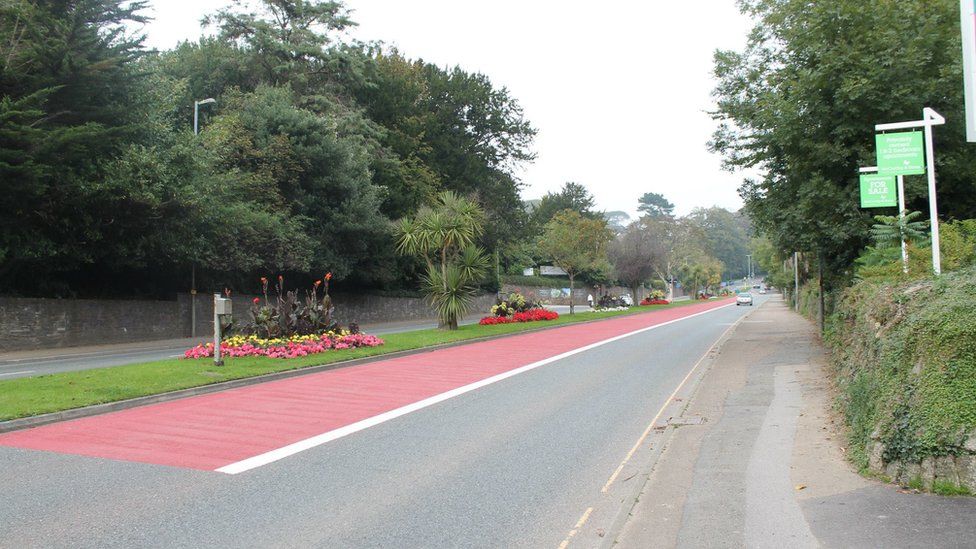 A bus lane which caused traffic jams is to be scrapped just 21 days after it opened at a cost of £60,000.
Cornwall Council said the lane in Tregolls Road meant journey times for the three miles from Tresillian to Truro had tripled to 21 minutes.
The 300m (980ft) bus lane opened on 2 November. It will be closed on Monday.
It is part of a £12m park and ride scheme funded by the council, European aid and the government's Regional Growth Fund.
It cost £30,000 to create and will cost another £30,000 to remove and reinstate the blacktop, said Councillor Bert Biscoe, Cabinet member for transport.
He said the cost was covered in the scheme's contingency spending and was "a very small amount of council tax money".
Cornwall firm St Ewe Eggs tweeted: "Who on Earth thought the Truro bus lane was a good idea. Pay back the wasted money please! Make you think twice about wasting public finances."
Truro-based Cornish Food Box tweeted that delays were so bad staff took 1.5 hours to get in to work.
The council was "sorry" for not getting the traffic predictions right, said Mr Biscoe.
"It is clear that the bus lane has not achieved what it was intended to," he said.
"The delays caused by the bus lane are counter-productive.
"We are not achieving a better balanced flow or offering bus users any benefit.
"On this basis it is clear that this final part of a complex scheme needs to go."
The lane cannot be removed until January at the earliest because the council is now obliged to consult on the change.
Related Internet Links
The BBC is not responsible for the content of external sites.