Cost of improving Isles' water systems 'should be subsidised'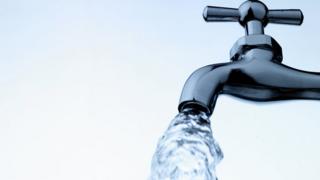 Business representatives have called on the government to subsidise estimated costs of £27m for new water quality infrastructure in the Isles of Scilly.
The Department for Environment, Food & Rural Affairs (Defra) plans to introduce legislation next year to bring the Isles into line with EU regulations.
Currently the Isles control their own water and sewage system.
B&B owner Carmen Stevens said "we're struggling to survive as it is".
She said: "The government could help with this situation. Its not an easy thing to bear the cost of on 2,000 inhabitants."
Defra recently published a summary of its consultation with businesses, landlords and other interested parties about the legislative plans and the potential costs of implementing new infrastructure.
Craig Dryden from the Isles of Scilly Council told the BBC that the council "absolutely" welcomed the legislation.
However, he said any kind of measure brought in to make the Isles of Scilly compliant with UK and EU directives "has to be affordable, and has to be viable and sustainable for the island's community".
The government said it would investigate privatising the Isles' water systems and explore alternative funding arrangements.