Police 'failed to respond' to calls about Bodmin death of arrested man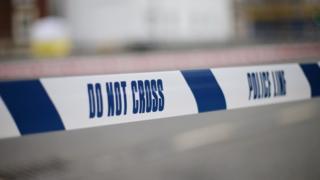 Police "did not respond" to calls about the collapse of a man - who later died - the morning after he was arrested, an inquest heard.
Christopher Rothwell, 46, died in hospital in Truro after being found on a verge in Bodmin in 2014.
The inquest in Truro Coroners' Court heard police were called by several witnesses including a paramedic.
The jury will decide this week how he died and whether earlier treatment could have prevented his death.
Mr Rothwell is believed to have had a long history of mental illness and had been taking prescribed Methadone and Diazepam.
He was arrested in August 2014 after smashing the door of a Tesco Express in Newquay.
Following an appearance at Bodmin Magistrates' Court he was found collapsed in Dennison Road.
He was treated at the scene by a passing retired paramedic, who had called the police, and at least two other people also called the police for help, the inquest heard.
Duty paramedic, Michael Hancock said he called the force from his radio but an hour later saw no officers.
Jury members were played a recording of one call to the police from retired paramedic Jeff Rossiter, who told them the man was unresponsive. The call handler said: "Thanks very much for letting us know".
The Independent Police Complaints Commission has investigated the police response to the incident and its report will be published after the inquest, which is due to conclude this week.