Cornwall teenage mental health care unit gets go-ahead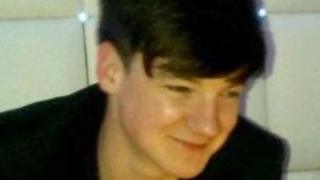 Young people with mental health issues in Cornwall are to get a purpose-built facility.
NHS England has given the go-ahead for a 12-bed unit in Bodmin to open in the summer of 2019.
Previously young people have had to travel as far as Cheshire and Norwich for treatment.
The plans have been praised by the family of Cornish teenager Ben Cowburn who killed himself in an adult mental health unit in 2010.
More on this story and others from Devon and Cornwall
His father Steve said: "We're astonished that it has finally happened. This morning there were a lot of tears of relief and disbelief.
"There is a feeling that all the hard work is starting to be worth it."
'Massive impact'
Police have raised concerns about youngsters with mental health problems being held in custody because of a lack of care beds.
Deputy Chief Constable Paul Netherton, said: "Any additional funding and facilities across the South West will help reduce the burden placed on the emergency services who have to deal with those in crisis."
Mr Cowburn, whose family set up the Invictus Trust charity after Ben's death, said the new unit would have a "massive impact".
"We've supported 15 families in the last year who are travelling as far as Norwich, Kent and Cheshire," he said.
"Hopefully this new project will mean young people have a much better chance of getting re-integrated into their families and education."
Phil Confue, chief executive of Cornwall Partnership NHS Foundation Trust, said: "Children from Cornwall and the Isles of Scilly had to travel out of county for this kind of service but this new unit will enable us to deliver care much closer to home.
"The ability to regularly see family and friends while in hospital is a key element in people's recovery and especially in the case of children."