No candidates from Mebyon Kernow in 2017 general election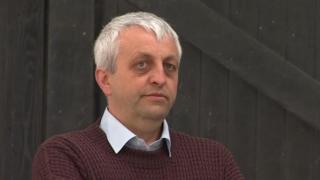 Mebyon Kernow, which campaigns for a National Assembly for Cornwall, has announced it will not be putting forward any candidates for the 2017 general election.
A party spokesperson said the timing made it "impractical" to put together and finance "a meaningful campaign".
At the recent Cornwall Council elections four Mebyon Kernow councillors were re-elected.
It lost deposits in all six seats at both the last general elections.
More on Mebyon Kernow not fielding candidates, and other news
On 18 April the prime minister called a snap general election for 8 June - three years earlier than scheduled.