Which landmarks tell you you're nearly home?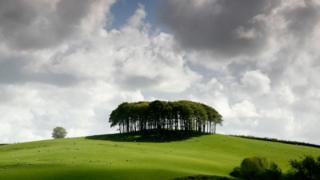 This copse on the Cornwall Devon border has long symbolised one thing - coming home.
The beech trees which stand tall on a hill south of the A30 tell travel-weary locals their journey is nearly over.
People have been taking to social media to share their love for the Cookworthy Knapp trees, which were planted around 1900 and have become known as the "coming home trees".
We invited you to tell us about the landmarks that mean you're nearly home and are investigating your answers.