'Worst Christmas tree' to be removed over vandalism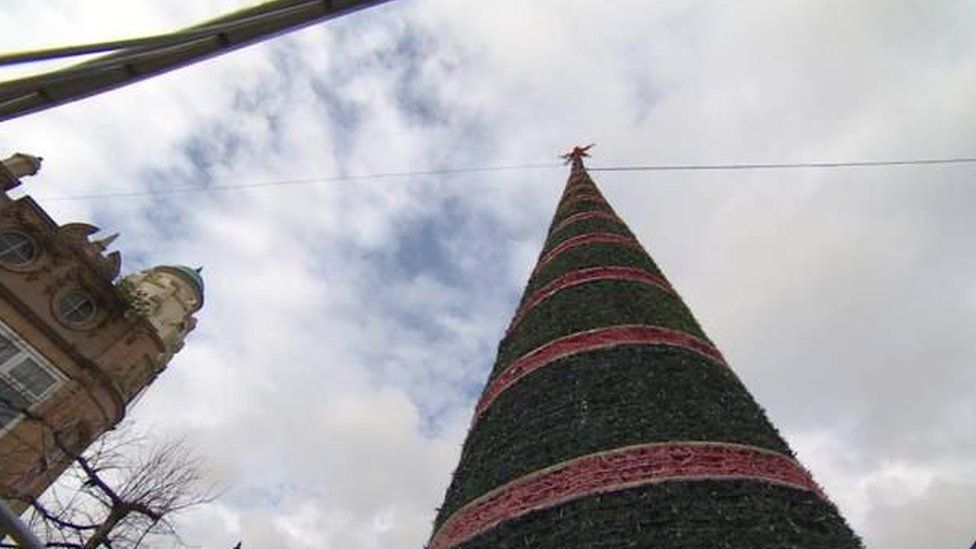 A Christmas tree which shot to fame after being dubbed "the worst in Britain" is being removed after repeated vandalism.
The tree recently had its star stolen, leaving wires exposed which fused other lights in Camborne town square.
Organisers said it would have to be dismantled to repair the damage, so the decision was made to remove it permanently due to costs.
They were unsure whether the town would have a tree next year.
Mel Martin, from the town's Business Improvement District who organised the tree, said the damage had incurred "an enormous quantity of unexpected expense, and unexpected work".
He said: "Even if we funded this repair, there is no guarantee it won't happen again."
"Unfortunately we don't have a money tree to pay for it."
The tree and lights in Camborne were funded by local businesses this year.
Business owner Sharron Lipscombe-Manley said: "I think we've all been shocked by the criminal behaviour of those intent on spoiling Christmas in Camborne for everyone else."
It is due to be removed on Wednesday.
The BBC has approached Devon and Cornwall Police for comment.