Dickens' ghost 'based on Cornish surgeon'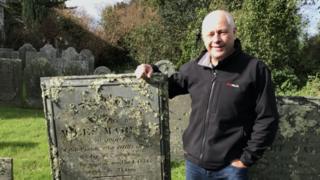 The Charles Dickens character Jacob Marley might have been inspired by a Cornish surgeon, according to an amateur historian.
Barry West believes the famous literary ghost is based on a Dr Miles Marley, a 19th Century medical practitioner who met Dickens in London.
In Dickens' A Christmas Carol, Marley's tormented spectre visits Ebenezer Scrooge on Christmas morning.
The Dickens Museum said it "wouldn't be surprised" if Mr West was correct.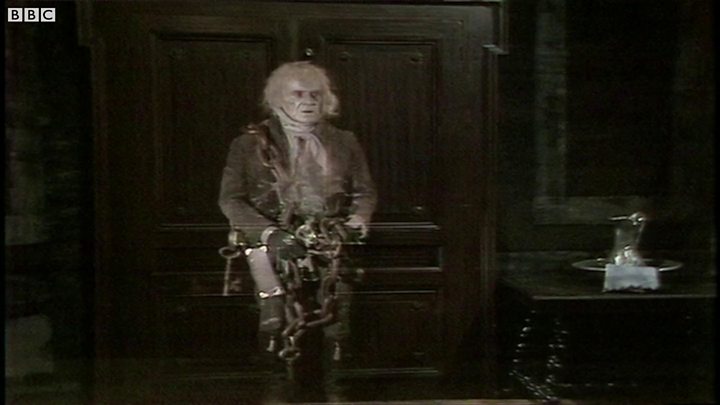 Mr West started to investigate after visiting a Cornish pub named The Pickwick. Speaking to people in Padstow, he was told that a Dr Frederick Marley had lived in the town and worked as a doctor there for more than 50 years.
Dickens' 'A Christmas Carol'
Written as a novella in 1843
The author's fourth published Christmas story
He is said to have been inspired to write it after visiting London's hungry street children
In 1848 Dickens began public readings of the story, which proved so popular that he performed it a further 127 times
"Scrooge" entered the Oxford English Dictionary as a term for "miser" in 1982
The story was first put on film in 1901, and has since been adapted for the big screen 18 times
Mr West later discovered a headstone in St Endellion Church for a "Dr Miles Marley, surgeon", Dr Frederick Marley's son, who died in Port Isaac on 15 November 1854, aged 56.
"It was a real revelation," said Mr West.
Mr West has seen a reference from The Dickensian journal which said that one St Patrick's day in Piccadilly, Dickens was at a party hosted by Dr Miles Marley.
Dickens is said to have remarked to Marley that "your name is indeed an unusual one, and by the end of this year your name will be a household word".
Louisa Price, curator of the Dickens Museum, said: "I wouldn't be at all surprised if this was true.
"Dickens had a history of using interesting names of people he met, like Brownlow in Oliver Twist. He was like a magpie; he saw something interesting and squirrelled it away to use later."