Jamie Hancock banned from teaching for life over 'sexually motivated' messages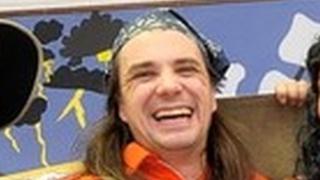 A teacher has been banned from his profession for life after he "utterly exploded" proper professional boundaries.
Jamie Hancock, 37, sent "sexually motivated" messages to students at The Roseland Academy in Cornwall.
A professional conduct panel found Mr Hancock's behaviour "fell significantly short" of the standards expected.
He is banned from teaching indefinitely, with the possibility of applying for a review after five years.
More Devon and Cornwall stories here
Mr Hancock's conduct towards the pupils at the academy in Tregony became "sexually descriptive and included reference to sexual fantasies", the panel of the National College for Teaching and Leadership found.
As well as sending messages, Mr Hancock kissed a student on the side of their head at school, in the presence of other students and other members of staff, for which he received a verbal warning.
He also viewed pornographic activity on a social media blog that he had been directed to by a student, breaching the school's "acceptable use" policy.
He drove students in his car, gave a student the gift of a mobile phone and visited a student in hospital, "all in circumstances that exceeded proper professional boundaries", the panel found.
Mr Hancock has a right of appeal within 28 days from the date he was his given notice of the order.
The BBC has approached The Roseland Academy for comment.