Daphne du Maurier's Cornish home listed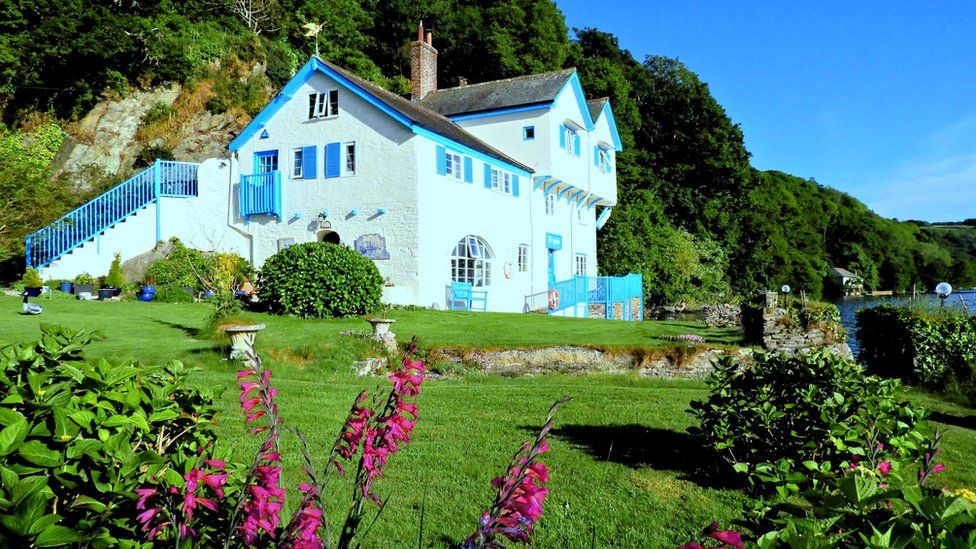 The Cornish holiday home where Daphne du Maurier wrote her first novel has been given Grade II listed status.
The author wrote The Loving Spirit, published in 1931, at the former boatyard on the River Fowey in Bodinnick, southeast Cornwall.
After its publication, Du Maurier said the novel was inspired by "the sense of freedom" the home brought.
The house and its quay were listed by the Culture Department on the advice of Historic England.
The author is probably best known for her novel Rebecca.
Ferryside was bought in 1926 by the du Maurier family who transformed it into a second home.
Du Maurier's son, Christian Browning, said: "My mother adored the house and fell in love with Cornwall, which was to be the backdrop of her most famous novels.
"I feel sure that she would be immensely proud that Historic England have granted Ferryside a Grade II listing."
The building was constructed of local granite in the early 1800s, serving as a shipwright's workshop, yard and quay, and is an important survivor of Cornwall's maritime heritage, Historic England said.
After it was bought by the du Mauriers, the original quay was turned into a domestic garden, the sail loft became bedrooms and a bathroom, and the former boat store was changed into the family sitting room.
The Grade II listed status reflects the home's connection to du Maurier and its wider architectural and historical significance.