Rival helicopter link to Isles of Scilly 'cannot land'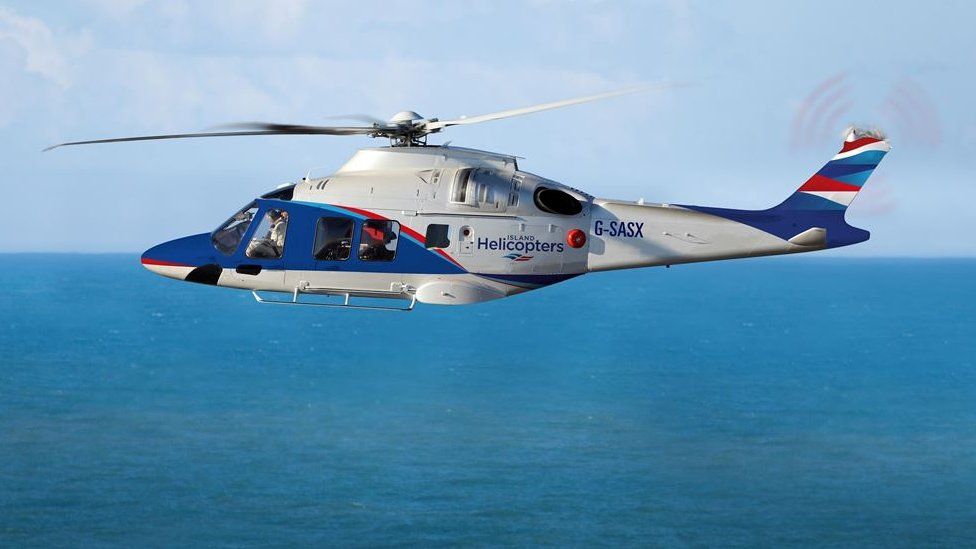 A helicopter link between Land's End and Isles of Scilly will not be able to land on Tresco, the island's owner has said.
But Tresco Estate, which runs the island, said its heliport would not be ready until "early 2019".
The new route prompted a row with the estate, which is preparing its own helicopter services to Penzance.
Tourism bosses said trade suffered when the 48-year-old helicopter link to the islands off Cornwall stopped in 2012.
The owner of Tresco, Robert Dorrien-Smith, said the island's heliport "was not consulted" before the Land's End route was announced by the Steamship Company.
"Tresco Heliport is not scheduled to become fully operational until early 2019, to coincide with the scheduled Penzance service." he said.
"The safe operation of a heliport is not something that can be conjured up in a matter of months."
In response, the Steamship Company said its service would take to the skies in May "as planned".
The Land's End Service will be run by Island Helicopters - operated by Specialist Aviation Services - in partnership with the company.
A spokesman said: "We hope Tresco Estate will continue discussions with us and Island Helicopters about how we can meet this demand so that their customers are not disappointed."
Steamship previously launched a legal bid against Mr Dorrien-Smith's attempt to establish his own helicopter base in Penzance.
It said a helicopter service would be better out of Land's End airport.
The Tresco owner's plans are currently being considered by Cornwall Council, but he hopes the service will be flying by spring 2019.
Related Internet Links
The BBC is not responsible for the content of external sites.