'Charming' woman died in Hayle house fire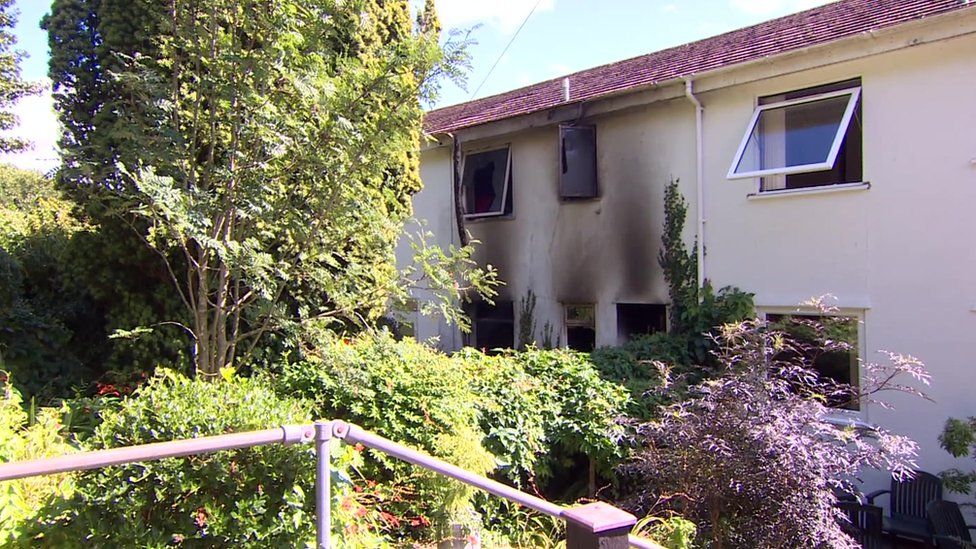 A woman who died when a fire swept through her house has been described as "extremely charming".
Christine Green was found in the search after the blaze broke out in Parc-An-Dix Lane, Hayle, Cornwall, just before 21:15 BST on Friday.
Police said they were not treating the fire as suspicious.
Neighbour and former local MP Andrew George said Ms Green was a well-liked local character who would be "much missed".
Firefighters described the blaze as "well-established" when they arrived.
Neighbours said Ms Green had lived in the house for decades and was described as well-known.
Neighbours, including former Liberal Democrat St Ives MP Mr George, witnessed the blaze take hold.
Mr George said: "We are in a state of shock here. We still don't know what to say.
"I've talked to many neighbours and what comes across is a strong sense of love and appreciation for an extremely charming woman who will be much missed."
Devon and Cornwall Police said they were trying to trace her next of kin.
Cornwall Coroner's Office confirmed an inquest would be held into Ms Green's death.
Related Internet Links
The BBC is not responsible for the content of external sites.