Royal Cornwall Hospital Trust failed Coco Bradford, aged 6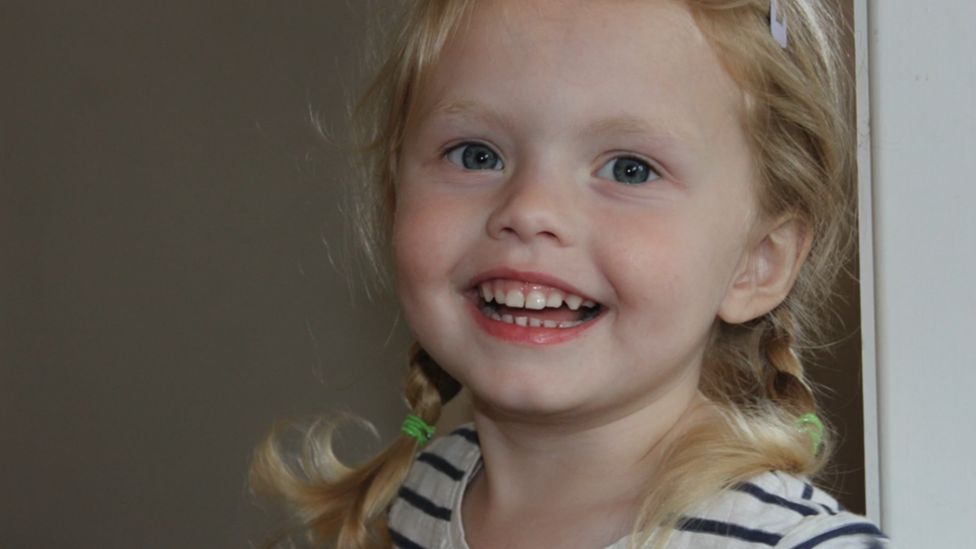 A hospital trust has admitted a series of failures in care that led to the death of a six-year-old girl.
Coco Rose Bradford was sent home from Royal Cornwall Hospital Trust's (RCHT) emergency ward because doctors failed to spot how seriously ill she was.
She died of kidney failure six days later after being admitted to Bristol Children's Hospital on 28 July 2017.
RCHT said: "For Coco and her family we were not good enough. We apologise unreservedly."
Its chief executive Kate Shields said the Royal Cornwall Hospital Trust would continue to work with the family "to fully understand why we failed and to make sure that Coco's legacy for all children in Cornwall is that this never happens again".
Coco was admitted to a paediatric ward on 26 July after being taken into RCHT's emergency department for a second time.
She was transferred to Bristol Children's Hospital on 28 July but died three days later from bacterial sepsis and kidney failure.
An independent report into Coco's care and treatment found her death could have been avoided if her initial symptoms had been treated.
At a press conference earlier, the family, from St Ives, shared a video of the little girl they described as "beautiful, brave and strong".
Her mother Rachel Bradford said: "In July last year Coco was living her best life ever. She was happy and healthy... she never got to live the life that she so deserved."
Now Mrs Bradford is calling for the health teams that failed her daughter to be held to account.
"The sheer amount of missed opportunities and failings and deficiencies in care are staggering," she said.
"Without accountability and any form of prosecution then Coco's death is, effectively, just a mistake to learn from and she deserves so much more than that."
Related Internet Links
The BBC is not responsible for the content of external sites.