Devon and Cornwall chief constable in Covid death warning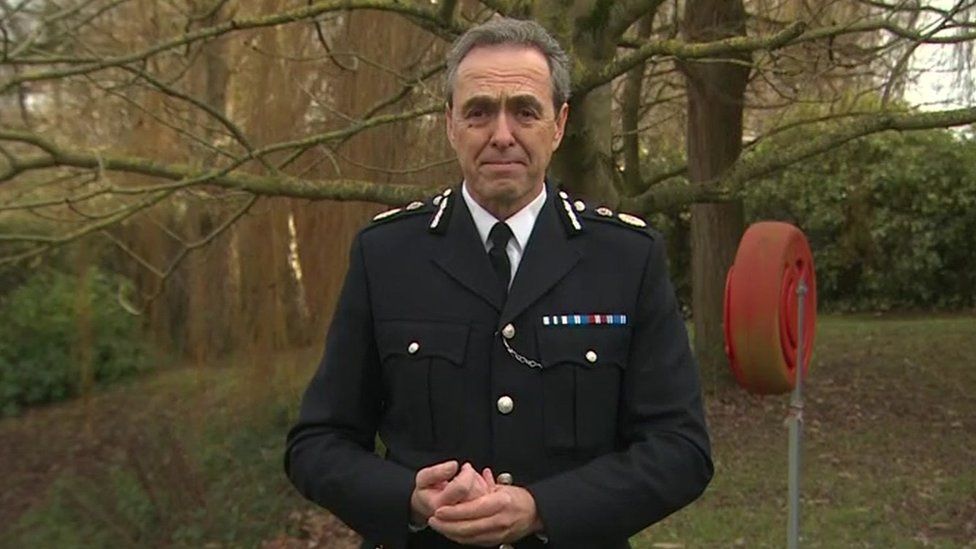 People who break lockdown restrictions risk catching Covid-19 and dying, Devon and Cornwall's chief constable has said.
Shaun Sawyer called on people to comply with the rules and keep their distance from others to stop that happening.
He said in the first week of lockdown Devon and Cornwall Police had "sadly" issued more fines than most forces in the United Kingdom.
He said the force received just under 1,000 calls from the public.
There had also been 433 "interactions" and 49 fines issued.
Asked what he expected from the weekend, he said: "I am expecting too many people to get Covid-19 and die if we carry on.
"That is what I am expecting so let's not make that happen."
Mr Sawyer said most people were doing the best they could but were still too close to each other in shops and while exercising.
"People are infecting each other even when they are trying to comply because they are not getting that distancing," he said.
"The infection rate has never been higher in the South West so we need to be on our game better than ever."
Mr Sawyer said getting in a car to travel for exercise should be "extraordinarily rare" in Devon and Cornwall, with the sea, coastline and rural communities.
He added: "For the few that breach this weekend, you are going to not only get a ticket but I think increasingly you are going to end up in a police cell."
Related Internet Links
The BBC is not responsible for the content of external sites.