Covid: 'Small number of cases' at Pilgrim's Pride meat plant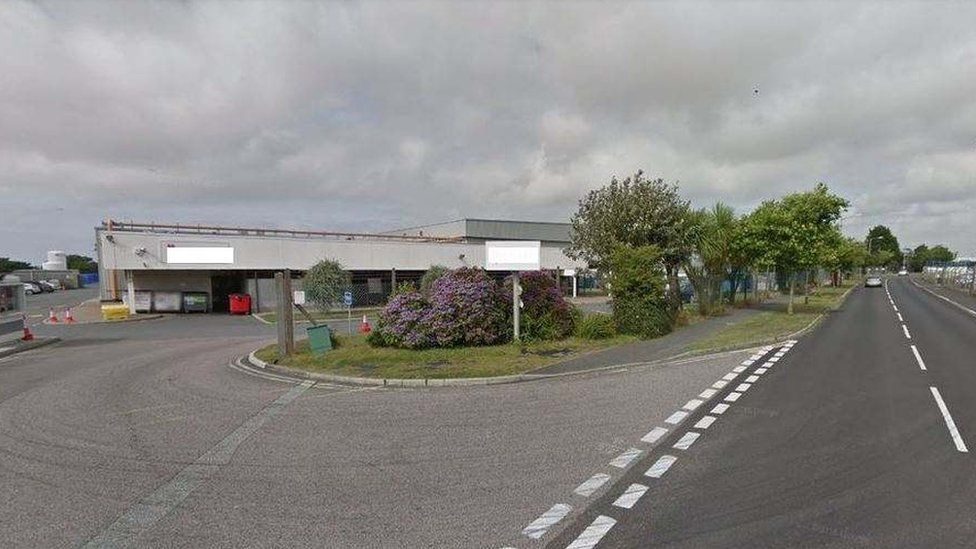 There has been an outbreak of coronavirus cases at a meat processing plant in Cornwall.
Cornwall Council's public health team said it was aware of a "small number of isolated cases" of Covid-19 at Pilgrim's Pride, Redruth.
A spokesperson for the company said cases identified were unrelated and those affected were being fully supported to self-isolate.
Rachel Wrigglesworth, Cornwall's director of public health, said the council was in contact with the business and was providing them with support.
She called on people only to go to work if it was essential and they could not work from home.
"Virus transmission has accelerated in recent weeks, so I really can't stress enough how important it is for everyone to follow the rules - now more than ever," she said.
"This virus spreads so easily that we simply can't take any chances, particularly when our data tells us that it is often taken into the workplace by people who are displaying no symptoms."
The Pilgrim's Pride spokesperson added: "We have been rigorous in our approach to Covid-19 management throughout the pandemic to ensure the safety of our colleagues, customers and the wider community."