Princess Diana's handwritten letters to be auctioned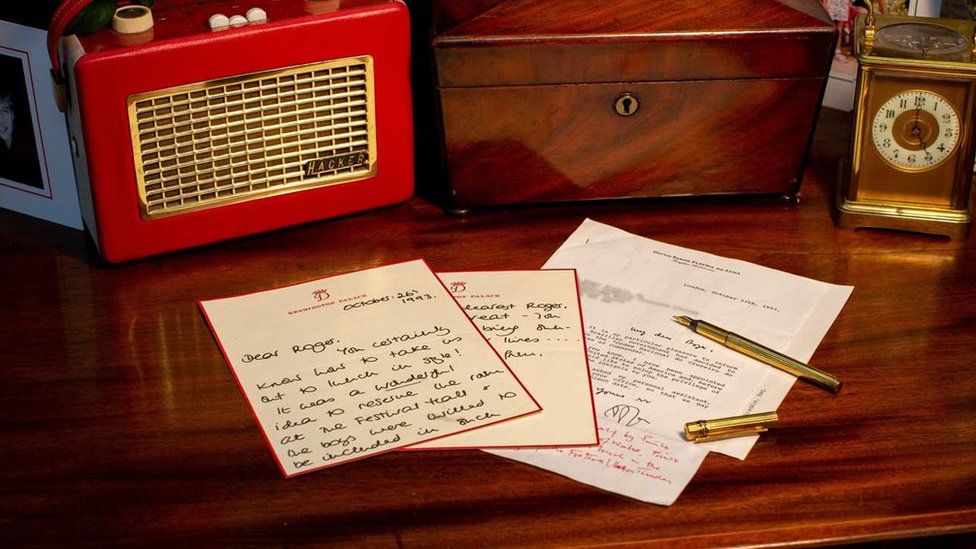 Letters handwritten by Diana, Princess of Wales are to be sold by an auction house in Cornwall.
Forty letters and greetings cards which were sent between 1990 and 1997 from Princess Diana to her friend Roger Bramble are part of the sale.
In one she writes of a "ghastly week", which is dated 12 June 1992 - at the time Andrew Morton's biography was being serialised in the Sunday Times.
The letters, in 36 lots, have guide prices from £300-£500, up to £1,500.
Mimi Connell-Lay, from David Lay Auctions in Penzance, said: "She does come across as an extremely warm, witty, funny, charming and generous-hearted person and I think that is the main motivation for them being sold."
One note, which was about declining an invitation to lunch, includes a wobbly smile.
Mrs Connell-Lay added: "We've been getting emails and interest from around the word, particularly in America, we've had quite a few enquiries from India."
Proceeds from the sale will be donated to organisations with which the princess and Mr Bramble had a particular affinity, including the English National Ballet and the Young Musician's Symphony Orchestra.
The sale will take place on 18 March.
Related Internet Links
The BBC is not responsible for the content of external sites.