RNAS Culdrose Hawk jets resume flying after crash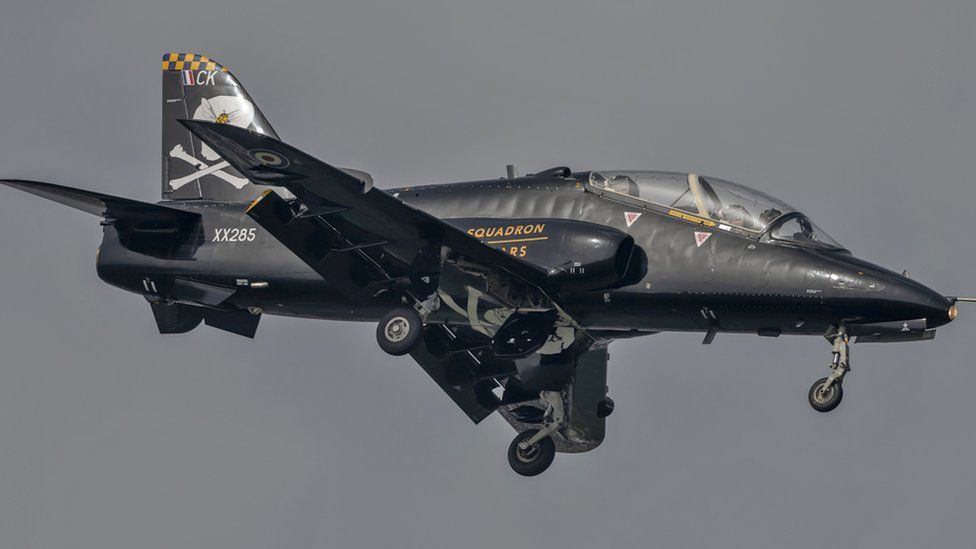 Royal Navy Hawk T1 jets have resumed flying after a Navy jet crashed in Cornwall.
Hawk jets have resumed flying, the base tweeted, adding: "Thanks for all the support to the pilots; they're doing fine."
Defence Minister Johnny Mercer said at the time engine failure was suspected.
The MoD said after the crash a pause in operations was a "precautionary measure while investigations were ongoing".
No further comment was available from the Ministry of Defence.
Related Internet Links
The BBC is not responsible for the content of external sites.