Cornwall Council: Bid to oust leader Julian German fails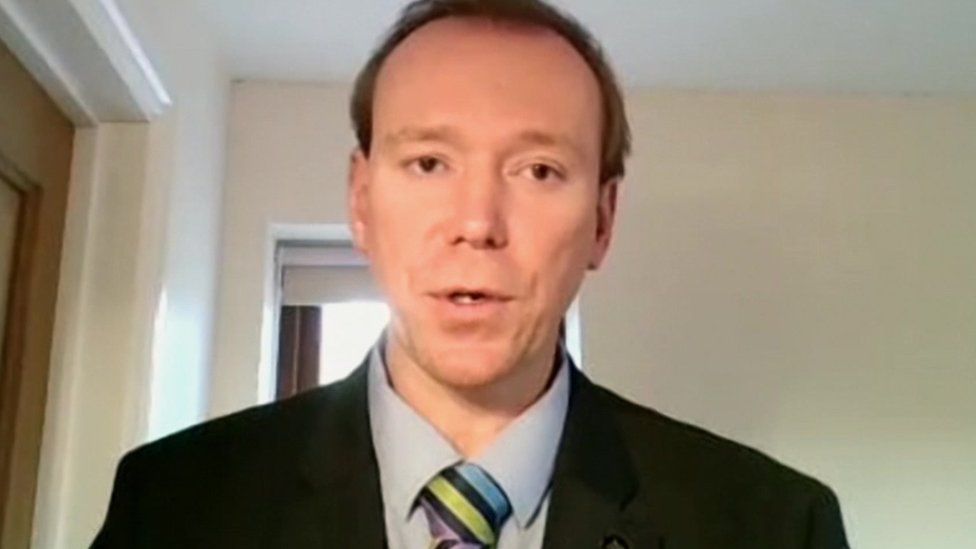 A council leader has defeated an attempt to oust him over his support for a sanctioned deputy.
Conservative councillors put forward a motion to remove Independent Julian German from leading Cornwall Council.
They accused him of breaking ethical standards for keeping Adam Paynter as Deputy Leader after he was suspended by the Liberal Democrats.
But the motion to remove Mr German was defeated with 40 votes in favour, 65 against and seven abstentions.
The Liberal Democrats found he had brought the party into disrepute and said his actions "caused a good deal of harm, distress, and damage, to a councillor colleague".
Mr Paynter became an Independent and has appealed against the decision, saying he had apologised and had sent the email "in an attempt to help".
Conservative group leader Linda Taylor told the Independent and Liberal Democrat-controlled council that by keeping Mr Paynter on as deputy, Mr German was "making a mockery" of ethical standards for councillors.
Mr German highlighted his "commitment and passion for Cornwall and my dedication and diligence as leader of the council".
Independent Sally Hawken said removing him would be "destabilising" and put "politics before people".
And Dick Cole, leader of Cornish nationalists Mebyon Kernow, said the motion was politically motivated and "a pretty sad day for this authority".
Related Internet Links
The BBC is not responsible for the content of external sites.